Retina: The Retina is the light-sensitive tissue at the back of the eye. When light enters the eye, the retina changes the light into nerve signals. The retina then sends these signals along the optic nerve to the brain. Without retina function, the eye cannot communicate with the brain, making vision impossible.
Other resources: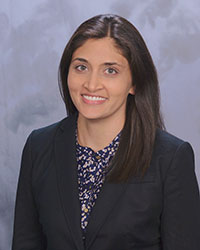 Dr. Dalal is a board-certified ophthalmologist who specializes in the diagnosis and treatment of retina and macular disorders, as well as uveitis/ocular inflammatory diseases.
She attended college at the University of Michigan and then received her medical degree from the University of Cincinnati College of Medicine where she was inducted into the Alpha Omega Alpha Honor Society. After an internship at Henry Ford Hospital in Detroit, MI, she completed her ophthalmology residency at The George Washington University where she served as chief resident. Subsequently, Dr. Dalal went on to pursue fellowship training in both medical retina and uveitis at the National Eye Institute, National Institutes of Health in Bethesda, MD where she was actively involved in numerous clinical research trials and resident teaching. She has contributed to several scientific publications and has presented at national meetings.
Since completing her fellowship, Dr. Dalal has worked in private practice and as an Assistant Professor for the Department of Ophthalmology at The George Washington Medical Faculty Associates. She now brings her expertise to The Eye Center.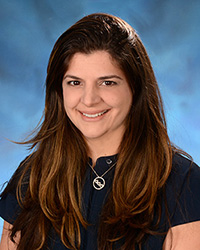 Dr. Marena Patronas, M.D.
Dr. Marena Patronas specializes in Diseases of the Retina and Vitreous. Her clinical interests are centered on diagnosing and treating complex retinal disease, such as diabetic retinopathy, retinal detachments, epiretinal membranes, macular holes, retinal vascular disease and macular degeneration. She is board certified by the American Board of Ophthalmology.
Prior to joining the The Eye Center, she was Assistant Professor for the Department of Ophthalmology and Visual Sciences at the University of Maryland, School of Medicine. She enjoyed teaching and working closely with ophthalmology residents and medical students. While at the University of Maryland, she was the certified ophthalmologist in the multicenter EDIC (Epidemiology of Diabetes Interventions and Complications) trial, which was the follow up study for the historic DCCT (Diabetes Control and Complications Trial). Dr. Patronas also participated in several clinical trials at the University, exploring the effect of chemotherapeutic agents on the eye and retina.
Dr. Patronas received her Bachelors of Science degree in Biology from Georgetown University and her Doctor of Medicine from Georgetown University School of Medicine. She completed a transitional year internship at Flushing Hospital Medical Center in Queens, NY and an Ophthalmology Residency at St. Vincent Catholic Medical Center-Manhattan, New York Medical College. She also completed a fellowship in Vitreo-retinal surgery at Massachusetts Eye and Ear Infirmary, Harvard Medical School in Boston.
Dr. Patronas has also previously practiced in Ohio with the Retina Associates in Cleveland and the Retina Group of Columbus.
The staff at the The Eye Center is very pleased to have Dr. Patronas as an Associate Physician and Surgeon, who will see patients in both the Leesburg and Warrenton offices.
We look forward to providing the local community with a full range of vitreoretinal services. Our kind and courteous staff is available to answer your questions at any time.
Specialty:  retina and vitreous diseases, diabetic eye care and retinal surgery
Dr. Crossan completed her undergraduate degree in environmental science at Stanford University. She earned her medical degree and completed an ophthalmology residency at Albert Einstein College of Medicine.  She completed a vitreoretinal surgical fellowship at Medical College of Wisconsin in Milwaukee, Wisconsin.
Dr Crossan is board certified by the American Board of Ophthalmology and a member of the American Academy of Ophthalmology as well as the American Society of Retina Specialists.
Dr. Crossan is firmly committed to providing the most compassionate and state-of-the-art care to patients with any vitreoretinal disorders. Diagnostic and therapeutic techniques include:
Color fundus photography
Fluorescein angiography
High-speed indocyanine green angiography
Optical Coherence Tomography
Ocular echography
Green, yellow, red laser photocoagulation
Photodynamic therapy
Cryotherapy
Pneumatic retinopexy
Intravitreal pharmacotherapy
We look forward to providing the local community with a full range of vitreoretinal services. Our kind and courteous staff is available to answer your questions at any time.
Retina Conditions – Eye Health Videos
Below are several Retina Conditions and Eye Health educational videos.  Each topic has a playlist with multiple videos you can view to learn more about that topic.  Also see our Eye Health – Video Library and the Eye Health Education pages for more eye health information. The Eye Health Education information is provided only as a guide to help our patients and visitors to learn more about eye health. You should seek the advice of an eye care professional. Please contact us if you have any questions or to schedule your eye exam.