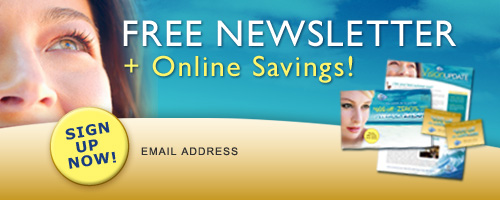 Sign up for our eNewsletter and Special Online Savings!
Type in your email address and click the 'Subscribe' button. You will receive a confirmation email. Thank you!
Privacy: Your privacy is important to us. We do not share your email address. Your email is used for the sole purpose of sending you correspondence from The Eye Center. You can easily remove your email address at anytime by clicking on the unsubscribe button at the bottom of any email you receive. If you have any problems please contact us.